What do they say about Mess it Up….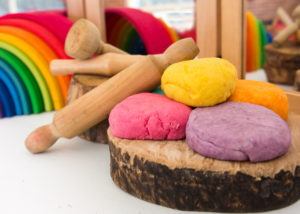 Mess it Up
Average rating:
12 reviews
Jan 17, 2021
The staff are extremely friendly & helpful and the centre is always clean and well presented. Held my son's 2nd birthday party at Mess it Up and the service was fantastic! Bridey went above & beyond to cater for my theme including attention to detail to ensure my son was super excited. Honestly can't fault the work they do and it's such good value for money!
Thank you so much for your kind words. We loved having you guys celebrate at Mess it Up!
Oct 14, 2020
Unbelievably the most amazing fun filled Slime birthday party ever!!!
From the first point of contact Bridey was informative and lovely to deal with.
Bridey was a fantastic party host and filled the room with fun!
My son Bobby and his friends can not stop talking about how much fun they had!
Thank you Mess It Up for a super 6th Birthday Party!!
Feb 17, 2020
If I could give more than 5 stars, I would! We celebrated my son's 4th birthday at Mess It Up. Everything was wonderful. Everyone had a fantastic time and my son has been talking about it ever since!

Thank you to Lisa for the awesome activities and setting everything up. She was so great keeping everything running smoothly.

Definitely recommend for a stress free party experience. Fun for the kids and easy for the parents! Win-win!
That is so lovely! Thank you for taking the time to leave a review!Such an easy party. The guests were lovely and made my job super easy! I don't think I saw the party boy without a smile!Look forward to seeing you again.Lisa x
Feb 11, 2020
The best and most creative sensory play for little ones. One of my favourite things about it is NO CLEAN UP!

Staff are very friendly, there is a very relaxed atmosphere. Love, love, love mess it up.
Thank you so much! We LOVE LOVE LOVE having you!
Feb 11, 2020
To any parent that is looking for an exciting and tactile form of play. This is the place. I booked this venue and company for my son's 3rd birthday. I followed them on Instagram and they did not let me down. I had kids ranging from 8 through to 2. Every single child had a smile an experience and came out of it with an amazing energy. The owner Lisa took care of us and the parents. I had families that travelled from different parts of Sydney and said that their kids have never been to a birthday party like this. Lisa asked me what the theme I wanted and she catered to our Bluey themed party. The best 2 hours that my husband and I had let alone my son. We are now looking at signing up him up for the term.
What a review. It was such a wonderful party to be involved in, even with the torrential rain outside! Thank you for choosing Mess it Up. We hope to see you again soon.Lisa
Feb 9, 2020
I'm thankful we choose Mess It Up for my sons 3rd birthday. What an amazing day! Everything was beyond our expectations, with all of our guests complementing on how it was such a brilliant party. All thanks to Lisa and Antonella. Even with a broad range of ages from 6 months to 8 years old, all kids thoroughly enjoyed themselves. Couldn't have chosen a better place to celebrate! Thank you ladies for making Jeshua's party an unforgettable one x
Thank you so much. We hope to see you again soon!
Dec 12, 2019
Thank you for making my daughter's 3rd birthday party special. The children and the adults had a great time. The day was so easy and stress-free.
Thanks Danielle 🙂
Dec 10, 2019
We had our daughter's 2nd birthday at the Mess it Up HQ and could not have been happier with the experience. The ladies created a new theme by request. Their creativity and insight with the set up of the activity tables worked perfectly. The kids and parents loved it all! Everyone had so much fun.
Lisa's easy going way made organising a party for toddlers a breeze. She was understanding, flexible and accomodating to any request i had. Thank you to Lisa and Antonella for a great afternoon. Looking forward to more Mess it Up parties 😊
Thank you Cindy! We loved the Ducks and Bubbles theme so much we will be offering it next term for our regular sessions!Lisa and Antonella
Nov 26, 2019
We love mess it up!
The idea of my child having fun exploring whilst getting messy and i dont have to clean up anything but my child at the end.
Antpnella is absolutely amazing. Her ideas and provocations for the children to explore are out of this world! Im an educator for early childhood and some of the ideas blow my mind!
Thank you Jess. We appreciate your feedback and look forward to many more messy sessions with you!Lisa and Antonella
Nov 22, 2019
We love Mess It Up! Miss Lisa and Miss Debbie are just amazing. Something different every week and the parties are just so fantastic! It's the highlight of our week!
My cutie Abbey...Cant wait for her party!Lisa